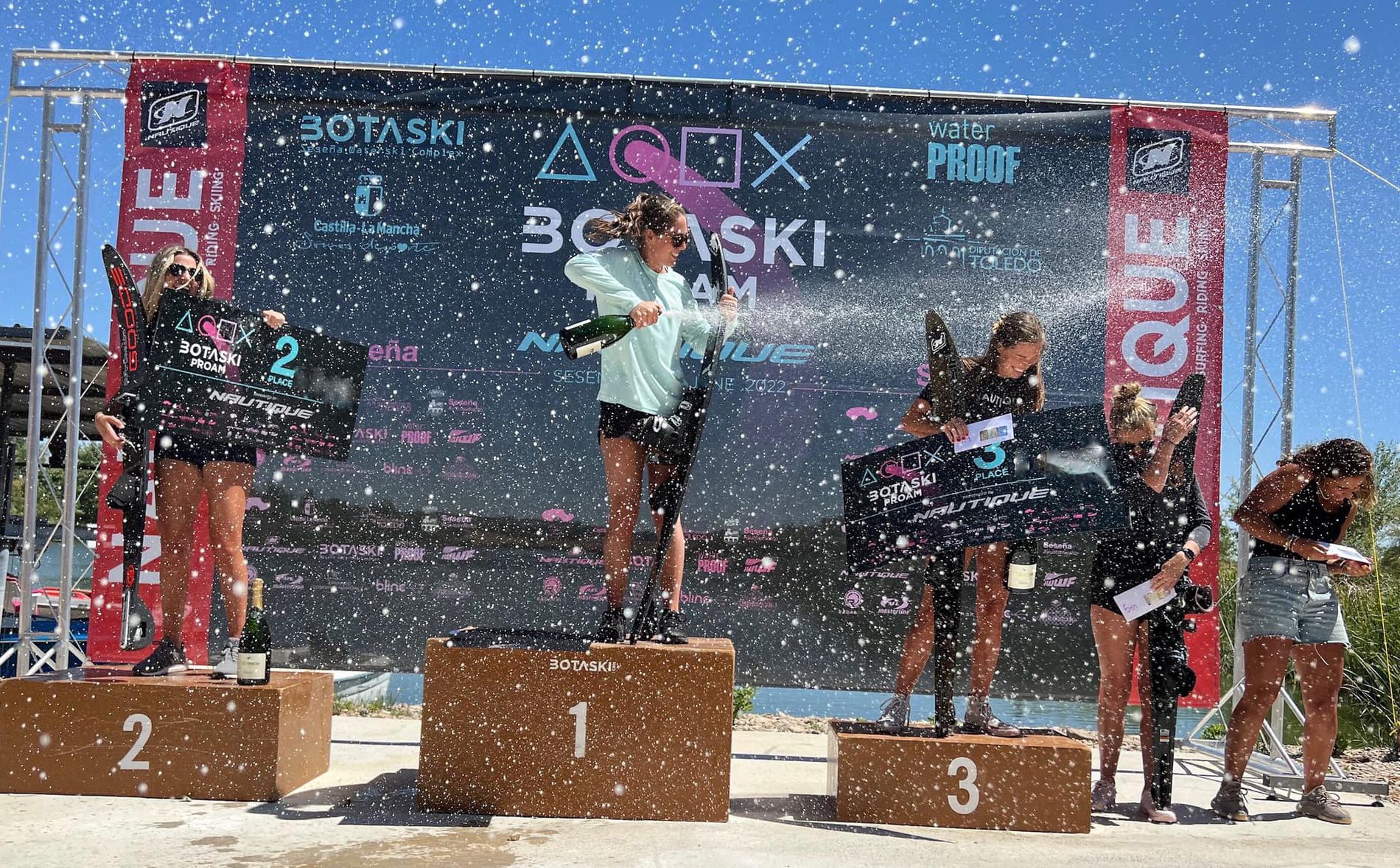 North Bay's Jaimee Bull takes gold in Spain in pro waterskiing event
Content of the article
Jaimee Bull continues to ride the wave of success.
Content of the article
Bull won the first major event of the professional waterskiing season last weekend at an event in Spain, the Botaski ProAm in Madrid.
"It was the first leg of the European tour," she said via email from the UK.
"I am in England this week training before flying to Italy this weekend for a competition followed by an event next week in Greece. After Greece I am returning to the United States to represent Canada at the World Games in Atlanta.
Despite the Covid-19 pandemic, the water ski season has been full of wins for the Chippewa High School graduate. Bull has won seven times, crowned by victories at the World Championships and the US Masters.
How can she approach this season after last year's incredible results? Bull says it's simple. You don't think about last year.
"Last year was an incredible year and many great events took place.
"This year there are no world championships because they only take place every two years, so there are fewer big titles. I hope to place well throughout the season and win at the Pro Tour title again this year. I would also like to break the Canadian national record in the women's open slalom. It's a new year with new goals, so I'm trying not to compare this year and last year.
A star on the water and in the classroom, Bull was the outstanding mechanical engineering graduate of 2022 at the University of Louisiana at Lafayette.
She is majoring in Mechanical Engineering with a minor in Biomedical Engineering.
Bull has a difficult balance between water and school, but when asked about it, it was something she was ready for.
Content of the article
"I get asked this question a lot and I think it comes down to prioritization, time management and dedication. When I ski and go to school, I allow myself to prioritize what needs the most time. attention every day to achieve my goals in both cases.
If the results on the water remain good, Bull says she will continue to compete. She is used to life on the road without a family and thinks she has adapted to this way of life.
"Being away from my family is hard, but I've been doing it for many years. I think it's very important to find a strong group of people that you can develop close relationships with when your family can't be there.
In a recent interview, Bull noted that her greatest pleasure was waterskiing with her family at her home in Trout Lake. The Nugget asked if that surpasses winning a world title.
"They are two very different emotions and scenarios so (they) cannot be compared. Skiing home with my family is great because we can spend time together on the water where it all started and where I learned to love being on the water. Without the time spent on the water with my family, a world record would never have been achieved.