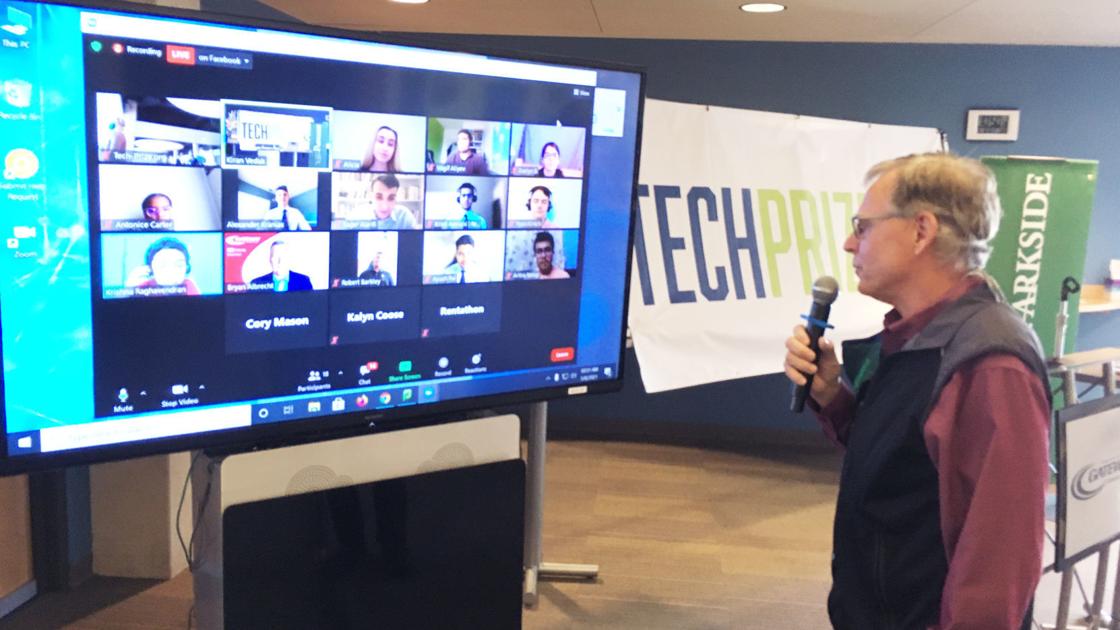 Mentors from Gateway, Parkside and Tech-Prize helped the students answer their questions. Tech-Prize volunteer Jim DeLong, former computer science professor and competition judge at Carroll University, called Code-a-thon "one of my best experiences in I can't tell you how much. of time ".
What impressed DeLong most was "the speed at which teams moved on from the training process and began to deliver value, not as an individual but as a team."
This was evident when the two teams presented their solutions to the judges on Saturday afternoon. Both groups showcased web solutions that would connect food resources (food banks, restaurants, supermarkets) with volunteers who could deliver food to people in need. In less than 24 hours, the two teams set up the structure of a website. There was a website called Racine Food Connection; the other Racine Courier.
The Racine Courier group suggested testing two different approaches: one where food donors delivered food directly to families through a network of volunteer drivers; the other where donations went to existing organizations like food banks, community centers and churches, and from there went to families through a network of volunteer delivery drivers.
This solution received the first prize. Team members Ajay Gomez, Macy Flanagan, Antoine Williams and Benjamin Hunter all won a Parkside scholarship of $ 1,000 for four years. The Racine Food Connection team of Francisco Munoz, Clair Krug, Christian Bass and Theresa Fernandez won Parkside scholarships of $ 750 for four years.