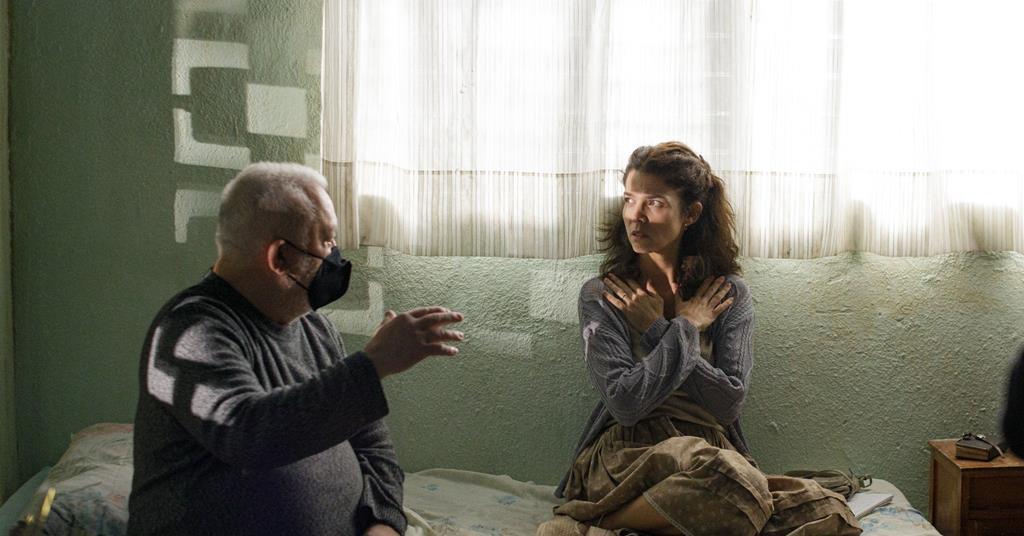 spanish thriller What Lucia saw is in competition at the Madrid Film Festival this week and presented in the Market Premiere section of the Spanish Screenings by sales company Latido Films.
Directed by Imanol Uribe, the film tells the story of the only witness to an actual massacre that took place at the Central American University of El Salvador (UCA) in 1989. Six Jesuit priests, including Ignacio Ellacuría rector of UCA and defender of liberation theology, and two women (the cook and her teenage daughter) who worked at the university, were executed by the Salvadoran army.
Uribe, whose credits include Numbered days and Far from there, aimed to carefully reconstruct the events, not only what happened on the night of the murder, but also the coercion suffered by the surviving witness, Lucía Cerna, by the American secret service and the Salvadoran government. Both pressured Cerna to change her testimony to exonerate the Salvadoran military.
"I first heard about the murders while researching locations in Latin America for a TV series," recalls Uribe, who was born in El Salvador to Basque parents and has lived and worked in Spain most of his life. .
"But what started it all was reading the book November by the Salvadoran writer Jorge Galán. This is where I read about Lucía Cerna and thought I should tell her story. We also spent time at UCA, where the murders took place, and traveled to California to meet Lucía in person.
All of this fueled the screenplay written by Daniel Cebrián, while the rise of social media and the concept of "fake news" gave the story a contemporary resonance.
"What fascinated me was the character of Lucía, her determination to tell what really happened," says Uribe.
The production was complicated and it took about six years to reach the moment Uribe could call "action". But this "slow cooking process," as the director puts it, had its benefits. The actress Juana Acosta who plays Cerna, had time to work with the real Lucía, to become deeply involved in her story and was able to stick to the
But the pandemic hit just as production was about to start in Colombia in March 2020 and the crew was sent home. "We left Cali on the last plane that was going to Spain," says Uribe
Filming finally took place in Colombia at the end of 2020, until 2021, in co-production between the Spanish Tornasol Films and Bowfinger International Pictures.