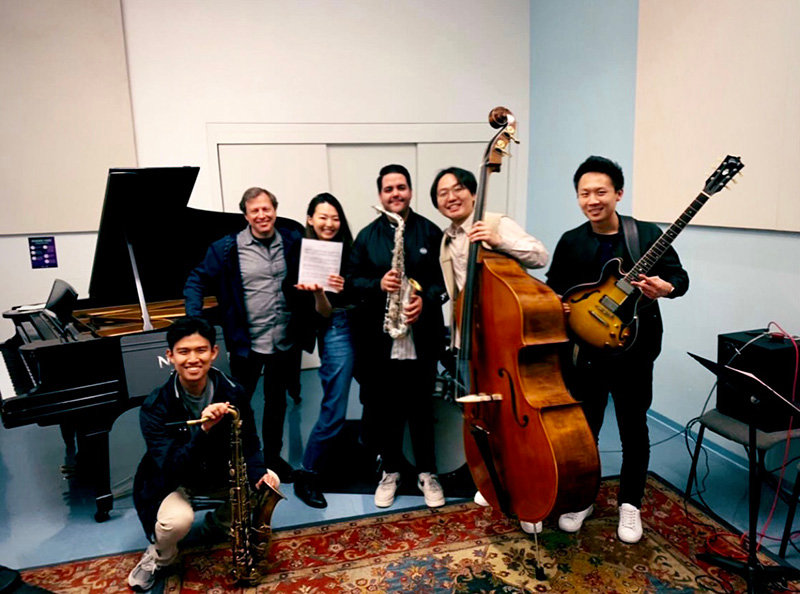 By Mike Cook
Las Cruces native Orlando Madrid hopes his hometown will help him with his fundraising campaign for GoFundMe's debut album.
Madrid needs to raise an additional $4,000 to take its debut album "to the next stage of mixing, mastering, production and release," Madrid said.
You can contribute to the campaign at https://gofund.me/3d4c68b6 until Friday August 5th.
The album, titled "From This Moment Forward," features Grammy-nominated jazz trumpeter Michael Rodriguez.
Madrid, 31, recently earned an artist degree from New York University and was hired as an adjunct professor at NYU, he said. His class at NYU included Taylor Swift, who received an honorary doctorate from NYU and was part of the May 18, 2022 graduation with Madrid at Yankee Stadium.
Madrid earned a BFA in Music Education from the University of New Mexico and an MA in Jazz and Contemporary Media from the Eastman School of Music in Rochester, New York.
"Starting in eighth grade at Picacho Middle School under the guidance of Tony Montaño, I began my formal musical training and fell in love with the saxophone," Madrid said. He graduated from Mayfield High School.
Visit www.facebook.com/orlando.madrid.9 and www.instagram.com.