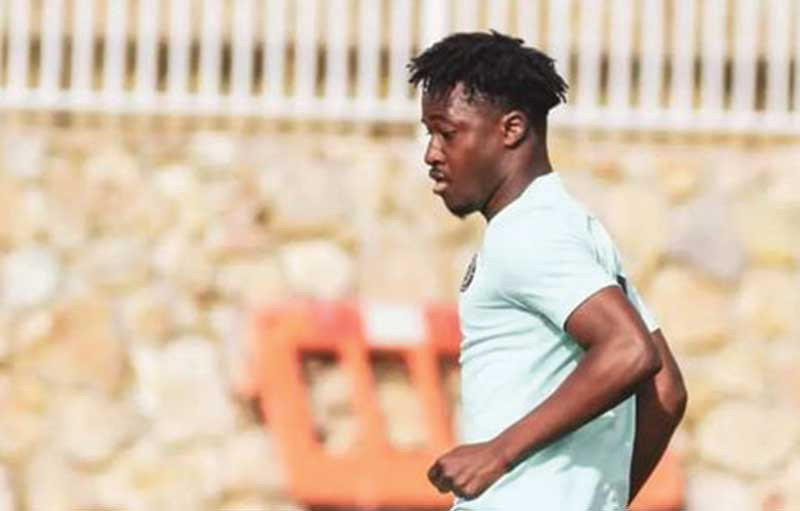 A graduate of ACES Youth Soccer Academy, Kundai Mukweva has been playing football in Spain for three years now and still believes he will one day play against giants Atletico Madrid.
Mukweva is one of many exciting talents who moved to Spain from the country's top academy around three years ago alongside Warriors goalkeeper Martin Mapisa, Abubakar Moffat and Micholas Guyo.
The 22-year-old midfielder is currently on the books at Club Deportivo Madridejos, based in Madridejos, Castile-La Mancha, Spain.
CD Madridejos play in the Autonomica league which is the sixth level of competition in the Spanish football league system and consists of a group of 18 teams.
Mukweva once played for Malaga City and he talks about his ambitions as a footballer.
"My dream as a footballer is simple and straightforward. I want to play in LaLiga and play for Atletico Madrid. It's the dream that drives me to keep working as a young footballer and I believe anything can happen. I dream also to play for Manchester City in England," he told The Sports Hub from his base in Madridejos.
Madridejos is only 106 km from Madrid where Spanish football giants Atletico Madrid and Real Madrid are based.
This is probably the reason why Mukweva dares to dream of playing for Atletico.
After three years in Spain where he also played for FC Malaga City Academy and even captained one of the teams, Mukweva looks back on his time in the European country so far.
"I feel like I grew up as a football player and the exposure here has been massive. I've often played against professional teams and realized there's no difference in football It's all about the details.
"I played in a good, more competitive league. When I came here I was playing for the senior team and I was 19 and we went to the play-offs but we lost in the final. My second year, I was captain of my team and my third year we got promoted because we were number one in the league. We won the league before the end of the season. I played every game so it was a great feeling.
"My goal this season is to win the league and help the team get promoted so I can have lots of opportunities to go to bigger teams," he said.
Currently, the Madridejos are seventh in the Autonomicas table with nine points from the five matches played so far and have a date with Cazalegas away from home tonight.
Mukweva grew up in Dzivarasekwa 3 where he attended Gombo and Nhamburiko for his primary education before moving to Marlborough High School.
But it was in primary school that his football journey began.
"When I started playing football seriously I think it was in primary school when I was in 5th grade. At that age I was already playing for the seniors at my school and at that time I was playing for the team called Arsenal and then I went to try out at Aces. Academy. I played academy for about 5 months and didn't have money to keep paying the bus, so I decided to play Dz Academy for about 2 or 3 years. Aces called me back in 2015 and I played there until 2018, then straight to Spain when I was 19," he said.
Related Topics