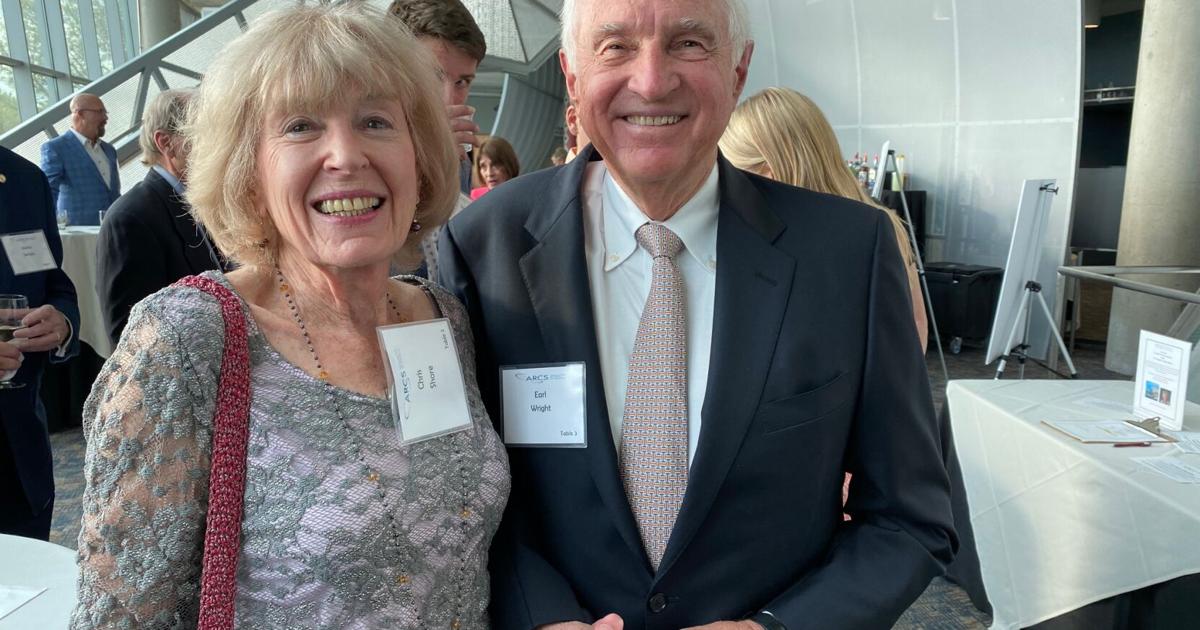 News: In addition to raising funds, the May 13 Celebrating Science Gala hosted by the Colorado Chapter of the Achievement Rewards for College Scientists Foundation aimed to honor Earl Wright and Dr. Angel Abbud-Madrid.
Wright is the co-founder and chairman of the board of AMG National Trust, a wealth management firm managing assets of $7.3 billion. He supported the chapter for more than 30 years, having been introduced by his late wife, Nancy, who had held leadership positions in the all-volunteer non-profit organization locally and nationally. He has pledged to sponsor two scholarships a year in perpetuity.
Abbud-Madrid is director of the Center for Space Resources and the Space Resources Graduate Program at the Colorado School of Mines and is a graduate of the Instituto Technologico y de Estudios Superiores de Monterrey, Mexico, Princeton University and the University of Colorado at Boulder. He served as principal investigator for the Fine Water Mist Portable Fire Extinguisher for Spacecraft, a NASA-funded project to develop a portable water/nitrogen mist extinguisher for spacecraft fire suppression, and has conducted several of his projects during space shuttle missions. In addition to directing the Mines Space Resource Center, he directs a program focused on human and robotic exploration of space and space resources.
"Our success tonight means their success tomorrow," said chapter president Sue Zoby, announcing that the chapter will award $345,000 in scholarships to 46 students from Colorado State University, Colorado School of Mines and four University of Colorado campuses: Boulder, Denver, Colorado Springs and the Anschutz Medical Campus. It's $7,500 for each student.
The gala, chaired by Sonnie Talley, took place at the Denver Museum of Nature & Science. During the aperitif, the guests were able to meet several of the 2021-22 scholarship recipients who had mounted exhibitions illustrating their studies.
Sean Hansen, for example, is exploring noninvasive vagus nerve stimulation in mice and its relationship to the treatment of multiple sclerosis. After graduating from CU Denver with a double major in biochemistry and bioengineering, he is pursuing a master of science degree in neuro- and bioengineering.
About the organization: The Colorado Chapter of the ARCS Foundation was established in 1976, joining what is now a nationwide network of 15 chapters whose members provide scholarships to academically outstanding U.S. citizens pursuing degrees in the sciences, engineering, and in medical research. Nationally, the ARCS Foundation has given more than $120 million in scholarships; the Colorado chapter awarded some $5.5 million. In 2021, ARCS Colorado was named Colorado's Outstanding Service Organization by the Colorado Chapter of the Association of Fundraising Professionals.
Website: colorado.arcsfoundation.org
Do you have any news or announcements for the Nonprofit Registry? Email [email protected] and include a name and contact number if you need more information.