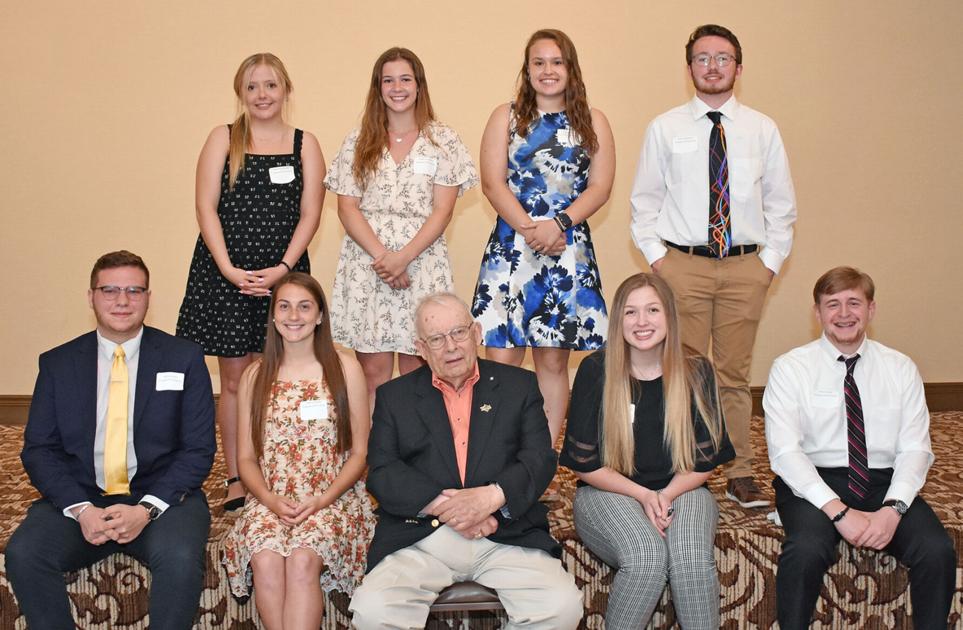 TOWNSHIP – Ten members of St. Lawrence County from the Class of 2021 were recently honored as recipients of the Northern New York Community Foundation Evergreen STEM Fellowship.
The students were awarded the scholarship because of their interest and intention to study in any field of science, technology, engineering, or math while in college. Students applied during their first year of high school and were selected during the summer. Recipients will receive a one-year $ 3,000 scholarship for their first year of college this fall.
The Evergreen STEM Scholarship is made possible through the generosity of the residents of Gouverneur and the natives of Massena Charles Owens and his late wife, Higouhi "Hi" Owens. The scholarship is a permanent fund of the Community Foundation and provides $ 30,000 per year to high school students who live in St. Lawrence County. Since its inception, 50 students have received Evergreen STEM scholarships totaling $ 150,000 in educational support.
"This scholarship continues to represent a significant investment in the future of St. Lawrence County students and is of great importance to the Owens family beyond financial support. This is a collective manifestation of support for students interested in STEM fields and an inspiring boost to their educational aspirations, "said Rande Richardson, executive director of the Northern New York Community Foundation in a prepared statement. .
The students gathered for a recognition and appreciation dinner and met and thanked Mr. Owens and his family for their generosity. Parents, guidance counselors and school administrators were also present.
This year's students are interested in pursuing careers in animal science, computer science, environmental engineering, materials engineering, medicine, physics, psychology, and theatrical technology.
Mr. Owens and his wife established the Community Foundation scholarship in 2014 to inspire high school students to pursue post-secondary education and careers in STEM. Mr. Owens spent his working life as a pharmacist and later in senior management at Kinney Drugs, retiring in 1994. The first scholarships were awarded in 2016. During this time others contributed to the constitution. of the permanent fund.
Evergreen STEM Scholars 2020-2021:
m Corryn Canell, Governor Central School, biochemistry / pre-med
m Skye Crocker, Potsdam Central School, physics / astrophysics
m McCaleb Earle, St. Lawrence Central School, Theater Production Design / Technology
m Abigail Hughes, Potsdam Central School, environmental engineering
m Jordan Kloepping, Hammond Central School, Animal Science
m Connor McRoberts, Hammond Central School, computer science
m Samuel Moses, Hugh C. Williams High School, Canton, biology / pre-med
m Samantha Munson, Norwood-Norfolk Central School, biology / pre-med
m Kailey Peets, École centrale Massena, psychology
m Phoebe Zagrobelny, Madrid-Waddington Central School, materials engineering.